Are you looking for an amazing destination that offers both history and entertainment? Look no further than SteelStacks in Bethlehem! This incredible attraction is a former steel mill turned arts and culture center, and it's sure to leave you awe-struck and entertained.

When you visit SteelStacks, you'll be surrounded by a unique blend of old and new. The towering blast furnaces and industrial buildings are a testament to the city's industrial past, while the modern art installations and lively events showcase its vibrant present.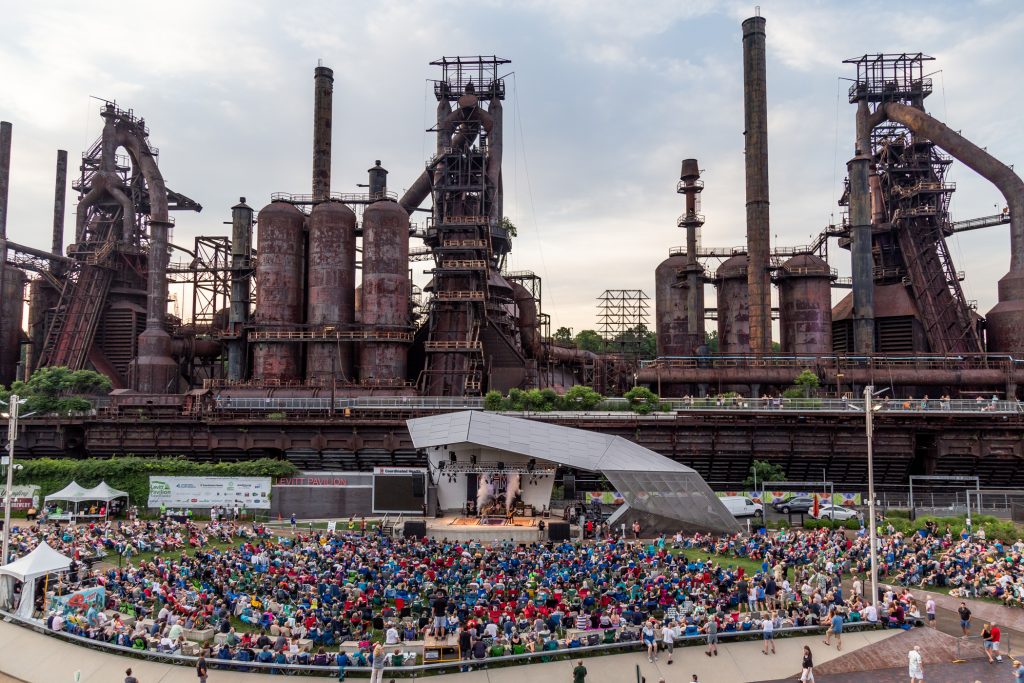 Speaking of events, SteelStacks is home to some of the most exciting and eclectic festivals and concerts in the region. From the annual Musikfest celebration to the Levitt Pavilion Summer Concert Series, there's always something happening at this dynamic venue. Plus, the indoor Musikfest Cafe is the perfect spot to grab a bite or a drink while enjoying live music performances.

But that's not all SteelStacks has to offer. You can also explore the adjacent Bethlehem Heritage Trail, which takes you on a scenic journey through the city's history and architecture. Or, if you're feeling adventurous, sign up for a SteelStacks Campus Tour and get an up-close look at the historic buildings and structures.

And if you're looking for the perfect place to stay during your visit, look no further than Hyatus Stays. This stunning hotel offers luxurious and comfortable accommodations, along with top-notch amenities and a prime location just minutes from SteelStacks.

So what are you waiting for? Plan your trip to SteelStacks today and discover why it's one of the most exciting and captivating destinations in Bethlehem!